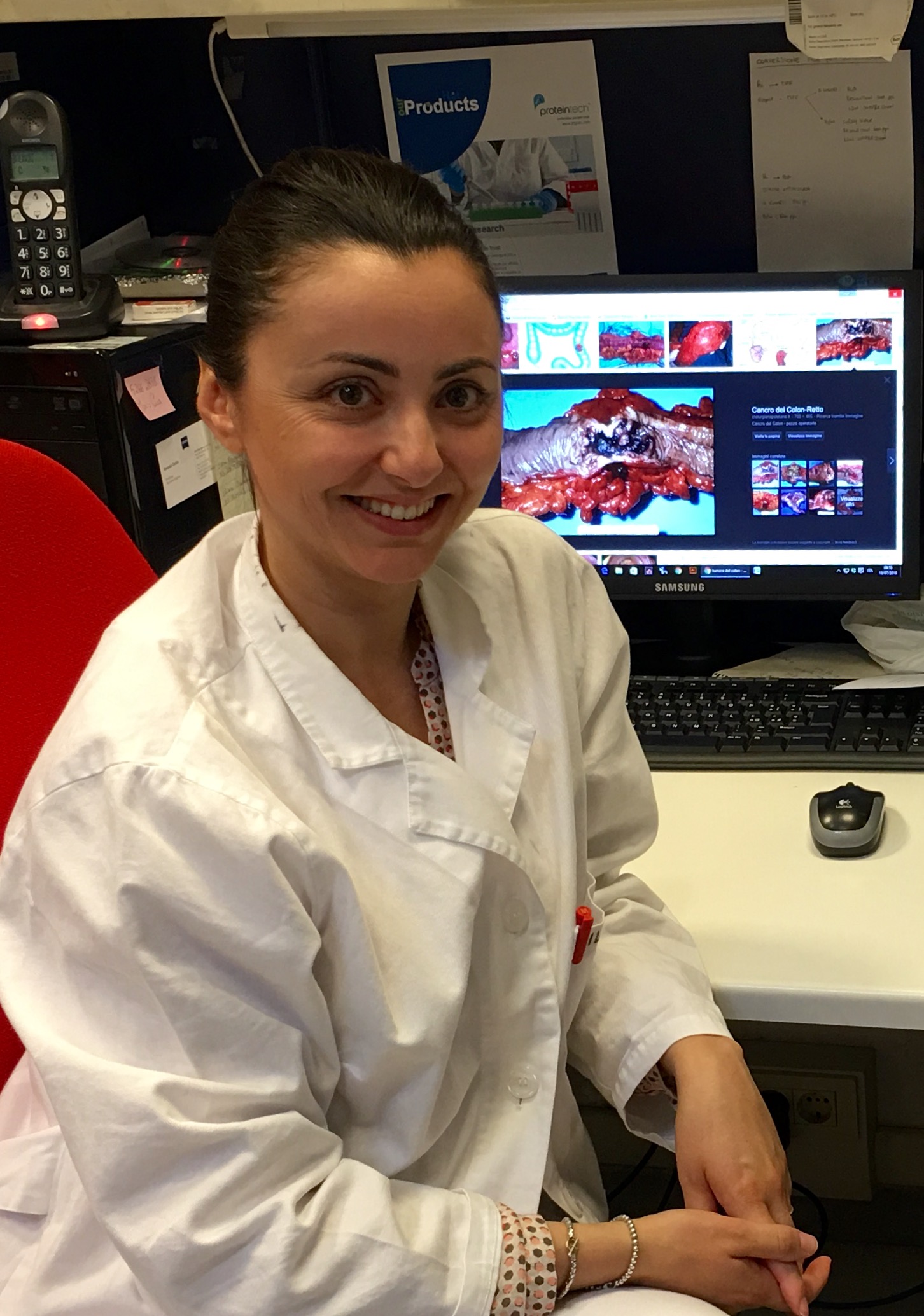 Dr. Lidia Colace,
Department of Surgical Sciences,
Policlinico Umberto I, Rome, Italy
Nationality: Italian
I took my bachelor's degree in Medicine and Surgery at the Medicine and Surgery Faculty at "Sapienza" University, Rome, in 2007.
In 2014 I got my specialization in General Surgery at the Medicine and Surgery Faculty at "Sapienza" University.
I am a specialist in General Surgery and I am doing a research PhD in Advanced Surgical Technologies Research at "Sapienza" University in Rome, where I work as researcher in the field of colorectal cancer stem cells, in cooperation with the ISS -Istituto Superiore di Sanità (Italian National Health Institute).
I am currently coordinating two research projects at the ISS, financed by the Ministero della Salute (Italian Ministry of Health) and by "Sapienza" University.
I am a professor at "Sapienza" University, where I hold several courses such as the Nursing "N" Degree Course at the Department of Bracciano, the General Surgery course focusing on inflammatory and chronic bowel diseases and the course of General Surgery at the Occupational Therapy Faculty based in Viterbo.
I cooperated as co-investigator in phase I and III - GCP clinical studies.
I cooperated in the coordination of a research project on the immune response to M. tuberculosis and Echinococcus at the L. Spallanzani Italian National Institute for Infectious Diseases, with particular reference to Hepatic Echinococcosis.
I participated as scientific secretary in several theoretical and practical courses on Surgery and Transplantation, held at the Department of General Surgery and Transplant at the San Camillo Hospital, in Rome.
I am co-author in 13 publications on scientific journals on Pubmed.
I have worked as Technical Consultant for the Office for the Tribunale di Roma since 2013.

I decided to put my knowledge and expertise in the field of colorectal cancer at the service of the COLOMED project because I believe that together we can give new impetus to the fight against cancer.