Unit 1: Principal Investigator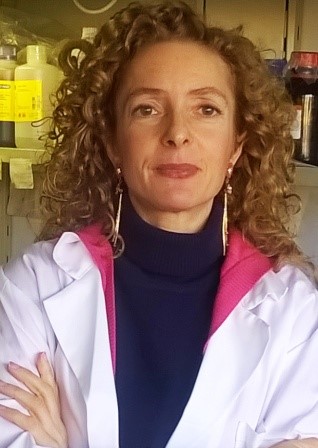 Dr. Ann Pegna Zeuner,
Department of Haematology, Oncology e Molecular Medicine,
Italian National Institute of Health, Rome, Italy
Nationality: Italian
I took my master's degree in Scientific Communication, at the International School of Advanced Studies (ISAS), Trieste, in 2009.
I got my PhD in Immunological Sciences in 1998, and my bachelor's degree in Biological Sciences at "Sapienza" University, Rome, in 1994.
I am the Director of the Biotechnology Division and at the Department of Haematology, Oncology and Molecular Medicine at the Italian National Institute of Health, Rome.
For about 25 years I have worked in the field of oncology in several research centres such as the Regina Elena National Cancer Institute, the Kimmel Cancer Center in Philadelphia and the National Research Council.
I am a specialist in cancer stem cells, especially in bowel cancer, and in the research of new molecular therapies aimed at eliminating this kind of cells. Throughout the years I had the opportunity to deeply study important aspects related to cancer biology such as the molecular effects of chemotherapy, cell death processes and signal transduction mechanisms inside the cell.
In my scientific career I coordinated 11 projects financed by major Italian and European institutions and associations such as the European Union, the Associazione Italiana per la Ricerca sul Cancro (AIRC) and the Italian Ministry of Health. Furthermore, from 2012 to 2015 I was the manager in an "AIRC 5 per mille" multicentric project on clinical molecular oncology.
I am author and co-author of 43 publications on international scientific journals, including:
I am the Editor of some scientific journals and I also have two active patents in the field of oncological research.
I am an enthusiastic science communicator and I am committed to many training and dissemination activities such as workshops, courses for teachers and students, articles for newspapers, reviews and books for schools.

I decided to launch the COLOMED project to promote a deeper cooperation between Mediterranean countries in the field of colorectal cancer research and treatment. My experience and competences in this sector, my communication and project management skills will be a fundamental asset in this project.